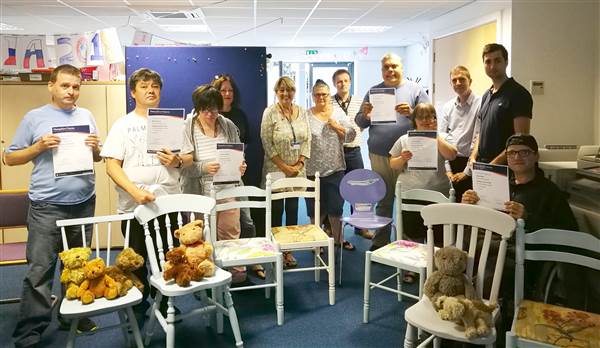 'Junk to Funk' workshop run by Learning Links, based in Portsmouth, has been a huge hit here at the centre.
Each student has upcycled their own chair, as well as various other projects. Every student earned a certificate at the end of the 4 week course - and they're all very proud of both their creations - and their certificates, as you can see in the photos!
Even our German work experience student placement from the IBD Partnership, Madlen, joined in with the activities and enjoyed herself!
Jennie Brent, Chief Executive of The Beneficial Foundation, had the following to say:
"We continually look for opportunities where the individual can be empowered and they then develop skills which will enhance their future. The Junk to Funk project is a fantastic example of joined up thinking between two organisations having the understanding and knowledge of the importance of a person centred approach."
A big thank you to the Junk to Funk workshop, run by Learning Links. http://learninglinks.co.uk/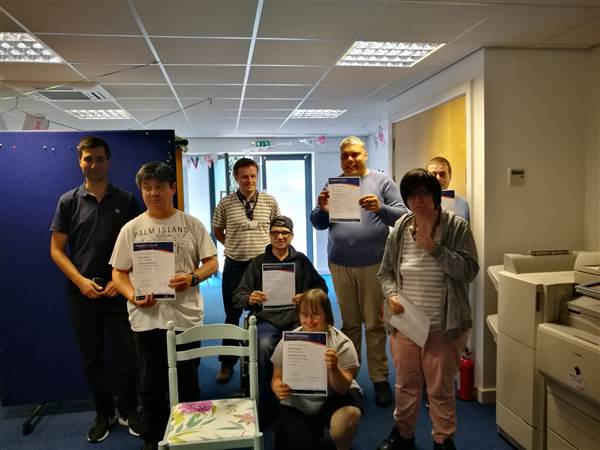 After all that fun and hard work we could do with a sit down (!)